Manufacturing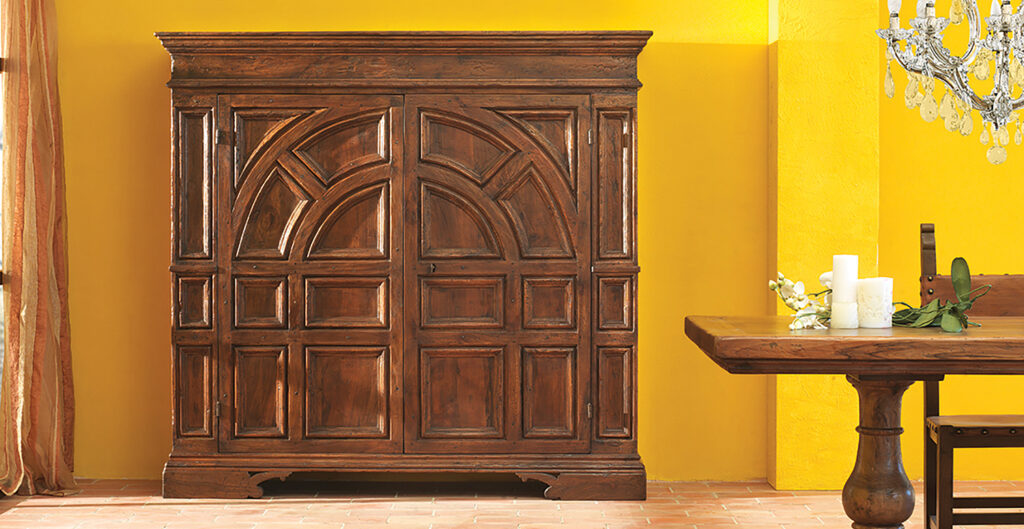 Before proceeding with the finishing, careful attention is paid to studying the various styles over time, while also accepting the requests of the clients who may, if they wish, provide their own sketches or designs.
Our activities begin with careful selection of the material; old wood or new wood to "age," always handcrafted with loving care by those who love beautiful things.
Another important phase in making the product is attaching the individual board to reflect the grain of the wood; the next phase is the assembly by our skilled artisans, using painstaking inlay, milling, carving, and marquetry, bringing out their own creativity and manual skills. Great importance is also given to wrought iron finishing as was done in the past.
The tradition is also respected in the polishing, a long and complex process performed exclusively by hand to give the product an antique look. Our staff performs the packaging phase with scrupulous attention; each item of furniture is covered with several layers of bubble wrap to guarantee the maximum safety of the content.
The passion for this work and the goal of constant improvement day after day for more than 40 years have made Caselli Leonardo company a protagonist of the Made in Italy.